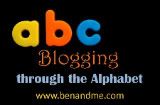 How do you decide which activities are most important in your daily life and homeschool?  Are you sure that the things you think are most important really are getting priority in your life?  I can tell you a sure way to measure importance: time.  Whenever I start to feel like my priorities are out of whack, I keep a journal.  How much time do I spend reading aloud to my children?  How much time do we spend on math?  Phonics?  History?  Spelling?  Clearly, each of us will think that some subjects deserve more time then others.  Honestly, we are each going to come at this from a different perspective.  You might think history is more important, I might emphasize math.  The question I have is this:  Are you emphasizing the things you value with your time?
What about in life?  Time spent reading the Bible, praying, cuddling with toddlers and young children, reading stories, playing on the floor, playing card games or just talking to our children reveals the truth of their importance.  If we are spending all of our time cleaning, blogging, or talking on the phone, our spoken priorities are just lip service.
Start with prayer.  Keep a journal for one day, and log all of your activities and the time each takes.  Every single one.  At the end of the day, evaluate your list and rank order according to your felt (written or spoken or thought) priorities in one column, and according to time in the next column.  How do these to orders compare?  What changes can you reasonably make in order to bring your priorities in line with the time you spend.  What really is most important in your life and in your homeschool?
If you want to see what others are saying in their Blogging Through the Alphabet posts, visit Marcy's blog.